Online Fashion and Beauty Retailer - Case Study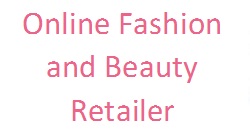 Service featured
Sourcing Strategy, Supplier Negotiation, Transformation
Company profile
Our client is global online fashion and beauty retailer, offering over 50,000 products. With customers in over 200 countries, they attract over 19.5 million unique visitors a month and has over 8.95 million registered users.
The challenge
Having grown at a high speed, the client's processes, governance and delivery teams were not robust enough to support the now large and dynamic business they have become. In particular, they wanted the ability to scale their application development capability to meet the demands of the business.  They needed to ensure that the model was able to deliver quickly and maintain quality and throughput.  The client wanted to develop a flexible model to supplement their existing application development team allowing them to stay ahead of the competition and respond rapidly to any new developments a competitor may launch.  It was important that they found a trusted partner to deliver within an Agile methodology.
How Quantum Plus helped
Quantum Plus managed and delivered a full sourcing programme for the client: defining the strategy with the client, creating the RFP, leading the supplier evaluation and selection process, creating the business case, and gaining the board "buy in" to the proposed partner. In addition, they led the contracting and negotiation phase and put in place an effective transition governance model.
The contract was based on Agile and included key principles around team structure and definition, metrics and measures, governance, year on year velocity improvements and continuous service improvements. Quantum Plus provided the client with thought leadership and innovative ways of contracting for Agile development activity.
The outcome
Rapidly scaled teams were deployed across three global locations using distributed Agile best practices.
Multi-Agile teams were sourced with the ability to scale-up or down to support business demand.